São Tomé and Príncipe - developing projects for clean electricity and a climate resilient health system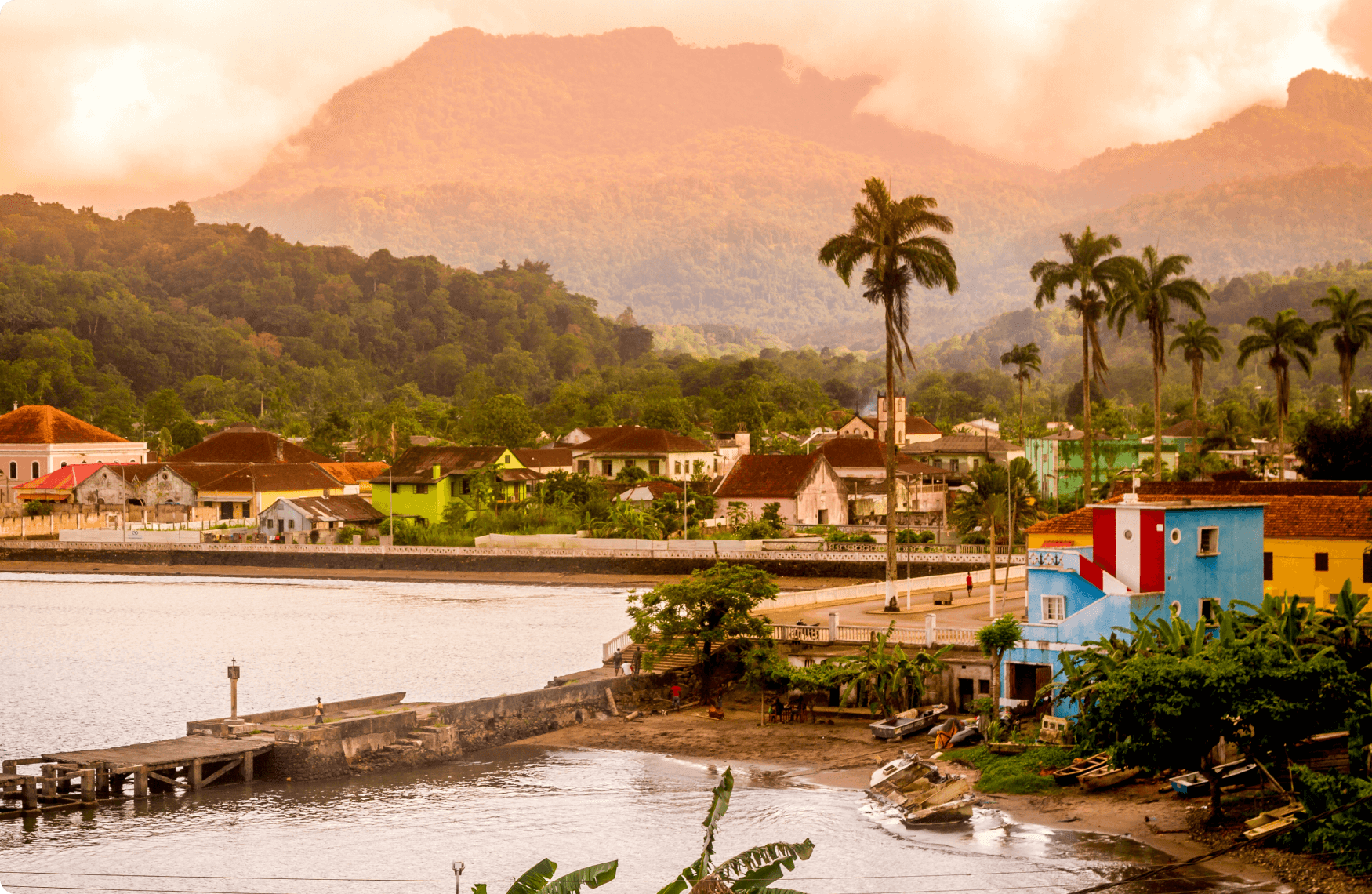 As a small island developing state (SIDS) highly vulnerable to climate change, São Tomé and Príncipe is taking ambitious and concrete steps to mitigate greenhouse gas emissions while also prioritizing adaptation and resilience building. The country recently revised its nationally determined contribution (NDC), with support from the United Nations Development Programme (UNDP) Climate Promise through the NDC Partnership's Climate Action Enhancement Package (CAEP) and is now integrating climate change into key planning and budgeting processes, such as public investment management (learn more about climate change and public investment management through the PIA feature on Albania here), ensuring that new investments and budget allocations incorporate climate risks and gender. The Partnership is supporting São Tomé and Príncipe in this endeavor through an embedded advisor in the Ministry of Planning, Finance and Blue Economy to create tools and systems and support building government staff capacity.
The Partnership has been working with the country developing project funding proposals to be submitted to different funding sources. Of the 14 projects identified through extensive and inclusive consultative processes, the government prioritized six for further development. For example, a Least Developed Country Fund Project Information Form was submitted to the Global Environment Facility (GEF) for an agriculture sector project aimed at reducing vulnerability and strengthening and mainstreaming resilience of agricultural systems, fostering enabling conditions for effective and integrated climate change adaptation in the agricultural and water sectors and mainstreaming gender throughout the project components, activities, outcomes and outputs. The GEF approved a project preparation grant of USD 280,000 for this project to bring it to this next stage.
In addition, UNDP is working with the government on a project that will build a cost-effective, clean electric, climate-resilient health system, which is critical for improved quality, efficiency, autonomy and management capacity. Furthermore, the project will contribute to energy security, eliminating the need to import high-cost fossil fuel to the healthcare system. The project consists of the installation of hybrid solar photovoltaic (PV) systems with solar PV generators and batteries in the country's 45 public-sector healthcare facilities.
Moving forward, the Partnership will continue to support São Tomé and Príncipe in its ambitious climate action, mobilizing technical and financial resources for the implementation of its NDC Implementation Plan.