Saint Lucia - Supporting Finance Strategies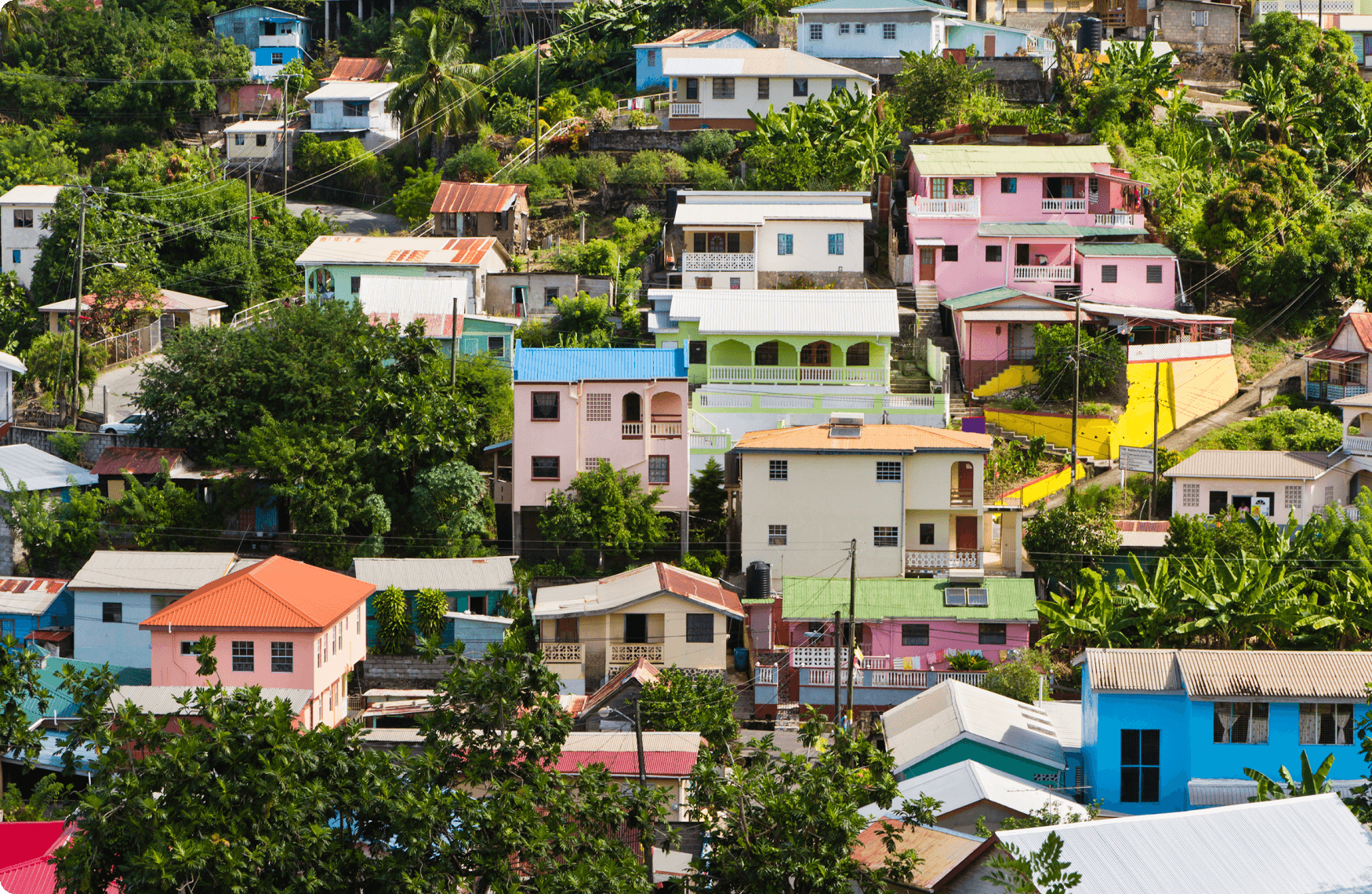 Through the NDC Partnership's Climate Action Enhancement Package (CAEP), the Organization of Eastern Caribbean States (OECS) and the Global Green Growth Institute (GGGI) supported Saint Lucia to develop a nationally determined contribution (NDC) Financing Strategy. This comprehensive strategy includes provisions and opportunities for public-private partnerships on NDC implementation; guidelines for developing memoranda of understanding between government and private companies and other investment institutions; and recommendations on specific NDC and climate actions that should be targeted for specific sources of finance, including international funds, multilateral development banks, the private sector and domestic resources.
The strategy development work was complemented by the Partnership's Economic Advisory Initiative by embedding an advisor in the Ministry of Economic Development, Urban Renewal, Transport and Civil Aviation. The objective was to assess and elaborate on options for how the COVID-19 stimulus packages can be augmented to trigger the green economy, contribute to economic diversification and best provide cobenefits of green investment that deliver improved economic, social and environmental benefits.
For both related projects, the support aimed to improve the supply-side outlook for climate finance in Saint Lucia, primarily by laying the groundwork for the country to target funding sources for specific climate actions. Since the strategy's conclusion, the GCF's NDA team, in collaboration with the Department of Finance and Department of Sustainable Development, has been supported by GGGI to deliver a readiness grant that includes several outputs that resulted from the strategy and economic advisory support. This includes exploring opportunities for green/blue bonds and debt for climate swaps, capacity building through a sustainable banking roundtable on ESG and advancing a green affordable housing concept note, among others.