Niger – Climate Response calls for localized solutions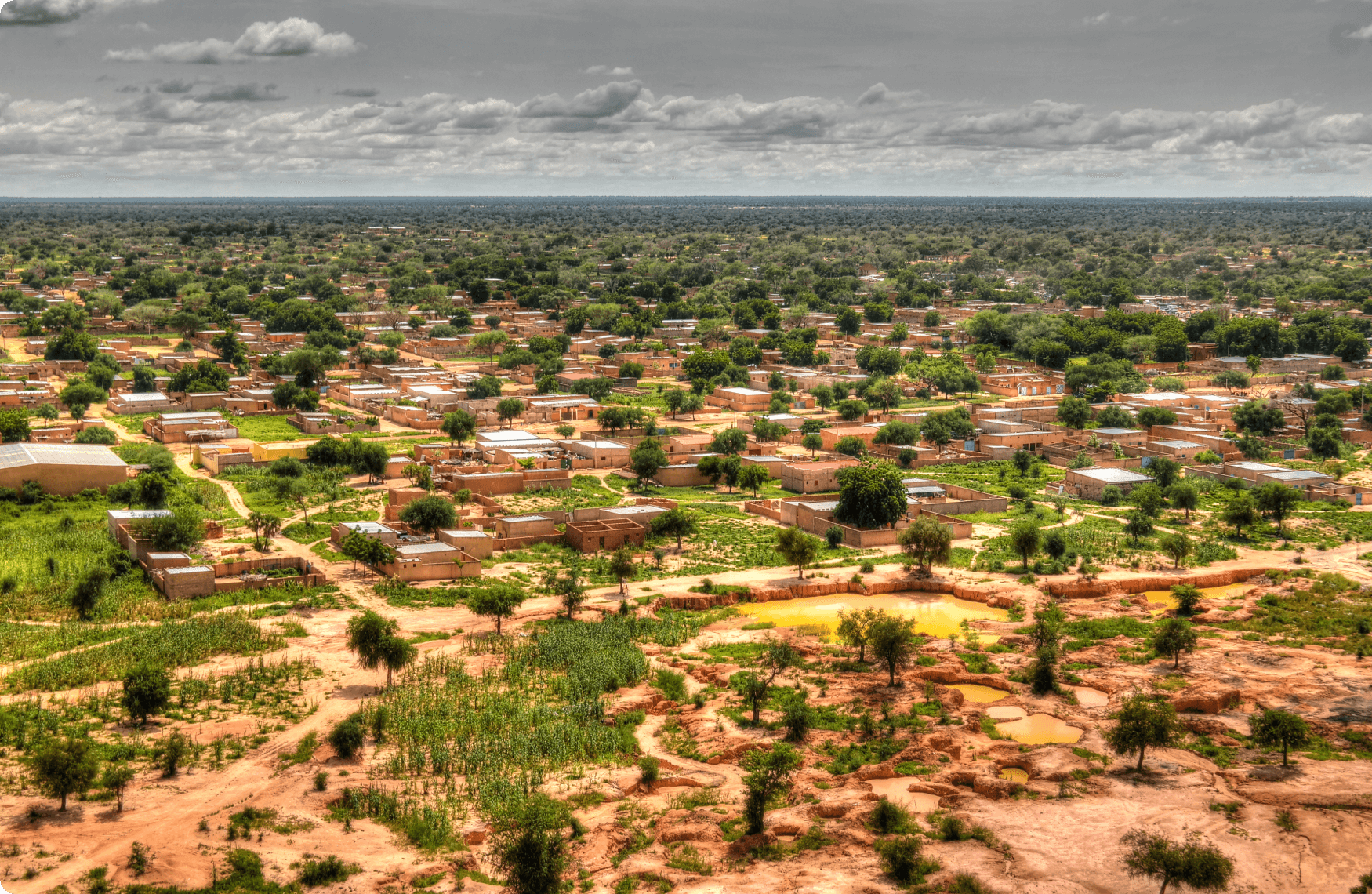 By Idrissa Moussa, UN Captial Development Fund — Niger
As a vast and arid nation partially within the Sahara Desert in West Africa, Niger is one of the most vulnerable nations in the world when it comes to climate change. Nearly 80% of the population relies on some form of subsistence agriculture, and small-scale farmers and pastoralists already face serious environmental threats to their livelihoods. With a challenging mix of rising temperatures, devastating droughts with occasional — and unpredictable — deluges that can result in highly localised flooding, local communities in Niger have to contend with the effects of climate change every day.
In Niger, farmers are reassessing traditional farming techniques and leading agricultural experiments, women's groups are identifying wells that need rehabilitation and steering investments and the next generation of youth are using their masters' studies to advance knowledge on climate change impacts. In this drought-prone country straddling the Sahara Desert, tackling the climate crisis is a community-led endeavour supported by the NDC Partnership through the Climate Action Enhancement Package (CAEP).
This coming together of ideas, minds and actions is central to the success of climate action initiatives in Niger undertaken through the Local Climate Adaptive Living Facility (LoCAL). "To have success, we have to go deeper at the local level," said LoCAL's Climate Risk Expert, Cristina Solana, who led a LoCAL nationwide Climate Risk Assessment with CAEP financing. "National governments cannot provide climate change solutions on their own — it needs the involvement of a lot of people all around the country."
LoCAL is a climate change adaptation finance mechanism developed by the United Nations Capital Development Fund (UNCDF) and is now being designed or implemented in some 32 countries across Africa, Asia, the Caribbean and Pacific.
The NDC Partnership's support has been pivotal in catalyzing international cooperation and country-driven climate action in Niger. The government of Niger requested support for mapping climate hazards, understanding local risks and developing targeted interventions with all segments of society and different levels of government. Through the CAEP, several implementing partners responded to the country's needs by delivering technical and financial assistance for NDC enhancement and implementation.
As a result, LoCAL's focus on adaptation provided a unique opportunity for Niger to assess vulnerabilities, identify effective responses and empower local stakeholders with the necessary data and resources to help materialize NDC goals and build climate resilience among local communities and ecosystems. This particular approach to adaptation action responds to specific country needs.